Auditions
Open auditions for our upcoming production of American Idiot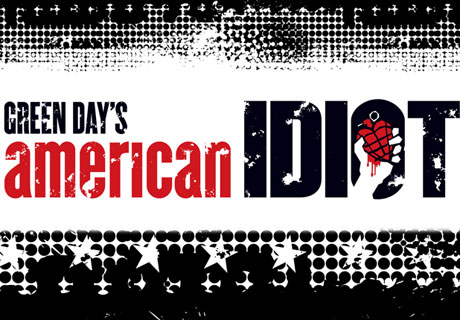 Auditions will take place at ACT Headquarters located at 13 E Washington St Hagerstown MD.
Due to the nature of the show you MUST BE 18+ by audition day to audition.


Rehearsal schedule will depend on cast schedule. More than likely it will be Tuesday & Thursday evenings and Saturday or Sundays mid afternoon to evening. Please bring all conflict dates to auditions with you!


Show Dates will be March 23 and March 24th at the Historic Maryland Theatre in Downtown Hagerstown.


We are located within walking distance of ALL parking decks listed and the The Central Lot and Elizabeth Hager Center Lot. Maps can be found at the link above. If you are having issues please contact
robbie@actforall.org

Audition Date- January 6. Check in will begin at 1pm and we will start the audition process at 2pm.

Please prepare a song from the show in the character you are auditioning for. If just auditioning for ensemble sing any song from the show. If auditioning for more than one role pick one song to perform. Be ready to dance.
**** At this point all roles are open but there has been an offer made out to a Tony Award winner to play Johnny. Depending on negotiations will depend on if Johnny is available or not. Once a decision has been reached we will update the post!
The two-time Tony Award-winning hit musical Green Day's American Idiot, based on the Grammy Award-winning multi-platinum album, boldly takes the American musical where it's never gone before. This high-octane show includes every song from Green Day's album, American Idiot, as well as several songs from its follow-up release, 21st Century Breakdown.
Johnny, Tunny and Will struggle to find meaning in a post-9/11 world. When the three disgruntled men flee the constraints of their hometown for the thrills of city life, their paths are quickly estranged when Tunny enters the armed forces, Will is called back home to attend to familial responsibilities, and Johnny's attention becomes divided by a seductive love interest and a hazardous new friendship. An energy-fueled rock opera, American Idiot, features little dialogue and instead relies on the lyrics from Green Day's groundbreaking album to execute the story line.


Character Breakdown


Johnny
The self-proclaimed "Jesus of Suburbia." Bored of his do-nothing, go-nowhere existence, he takes off for the city to get a new lease on life. He wages an inner war between a budding love for Whatsername and growing dependency on St. Jimmy and drugs.
Vocal range top: B4
Vocal range bottom: B2

Tunny
Johnny's friend who follows him to the city and eventually enlists in the army. He travels to the Middle East. A dreamer who is easily swayed, first by Johnny's ideas and then by patriotism and the American Dream.
Vocal range top: B4
Vocal range bottom: D3

Will
Johnny's friend. He ends up staying in Suburbia to take care of pregnant girlfriend Heather. The more he stays on the couch, the more he becomes slowly disconnected from the world and his own relationships.
Vocal range top: A4
Vocal range bottom: C#3

St. Jimmy
Johnny's alter ego. Known as the "city badass." An enigmatic and charismatic enabler who gets Johnny addicted to drugs and grows jealous of his relationship with Whatsername.
Vocal range top: F#5
Vocal range bottom: C3

Heather
A girl in Suburbia and Will's girlfriend. She discovers she is pregnant but has difficulty telling her boyfriend of the news. Once she settles down with him, she struggles to maintain their relationship with his despondency and eventually leaves him.
Vocal range top: E5
Vocal range bottom: A3

Whatsername
A girl in the city who falls for Johnny. A rebellious activist who is willing to follow Johnny to the ends of the earth, but fights to have him embrace their authentic relationship rather than pursue his addiction.
Vocal range top: D#5
Vocal range bottom: F#3

Extraordinary Girl
A girl in the Middle East who appears as a sexual hallucination to injured Tunny. Attractive and mysterious, she later appears as his nurse and accompanies him home after the war.
Vocal range top: E5
Vocal range bottom: Bb3

Ensemble
The Men (Carson, Daniel, Brandon, John, Jamal, Dustin, Jared); The Women (Chelsea, Ashley, Aurie)